With our in-house Hedgehog Red and White, Sones Cellars has pioneered wine bottle reuse in California. We developed Hedgehog, our refillable wine bottle program, in 2010 as a way to care for the planet by re-using bottles, as well as offering a tasty table wine at a reasonable price for everyday drinking. Customers can purchase a bottle with a swing top and a fun Hedgehog logo, then have it filled from one of the Hedgehog barrels in the tasting room - over and over again. The lots are numbered and the wine in the Hedgehog barrel changes every few weeks, making for interesting variety in drinking.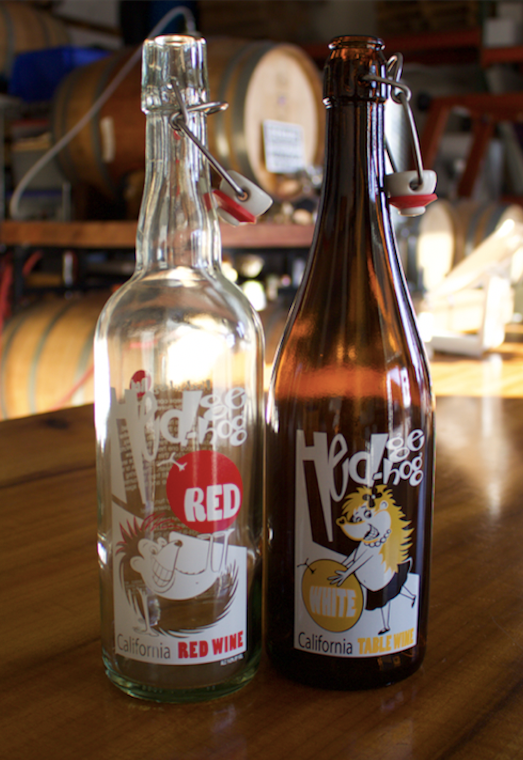 Remember that most of the carbon footprint of any bottle of wine you purchase at the store goes into the production of the bottle. Yes, that's right, the productionof the bottle! It takes an enormous amount of heat to melt glass, even recycled glass, and form it into a new bottle. Many experts consider reusable glass to be the best packaging product for the environment. As we like to say, it's not only fun, it's good for the planet, too!

​​​​​​​
Hedgehog Red and White wines are available only at the winery and at selected local eateries.