Shelter in place without wine? We've got solutions!
We are concerned, and hope you are, too, about the rapid spread of the new Coronavirus around the world and in our community. We are clear that this is a quickly-changing situation and our priority is to keep everyone safe - each of us, our customers, our medical workers, and our communities.
For now, we are all sheltering in place, and our family would like to do our part to keep ourselves, our customers and our community safe. During this time, we have made a plan so all of us can do the right thing, but have wine to help us get through sheltering in place! 
Now you can order our wines ahead and pick them up "curbside" at the tasting room, have them delivered by FedEx, OR - wait for it ... by Sones Cellars WineDash(our version of DoorDash - ha ha!) 
Roll up door/curbside pickup hours:
Saturday and Sunday, 12:00-5:00 PM
Thursday and Friday, 2:00-5:00 PM
Order from our online shop or call Michael at 831-818-5237.
​​​​​​​
If you are sick with anything, but particularly fever, cough or respiratory symptoms, please stay home and take care of yourself. And call your doctor or the emergency room if you have shortness of breath or difficulty breathing.​​​​​​​
Please remember to take of yourself - get plenty of sleep, eat your fruits and veggies, move your body, wash your hands more than you ever have, and ... find time to savor every minute of this amazing journey, even when it presents some wild rides!
-Michael, Lois and Michaela
Delivery Options During the Coronavirus Emergency:
Roll Up Door/Curbside Pickup
We will have a table at our roll up door for you to pick up your pre-orders and to drop off your Hedgehog bottles to exchange for full ones. We will bring yo

ur or

der to the table for pick up, and you can leave your Hedgehog bottles to exchange. We will carefully clean and sanitize them for re-use. *While we are exchanging Hedgehog bottles, our regular Hedgehog price will be $12 for Sones wine club members and $14 for non-members.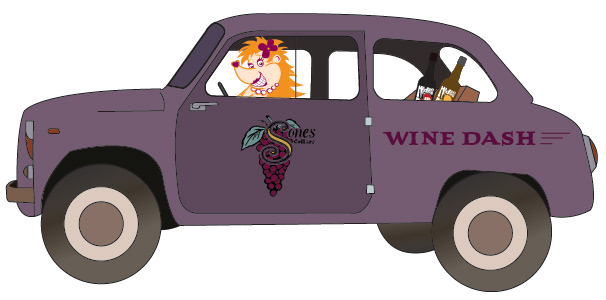 Wine Dash - Home Delivery
Free WineDash (personal home delivery, with social distancing precautions) within 15 miles of the winery for orders over $50.
​​​​​​​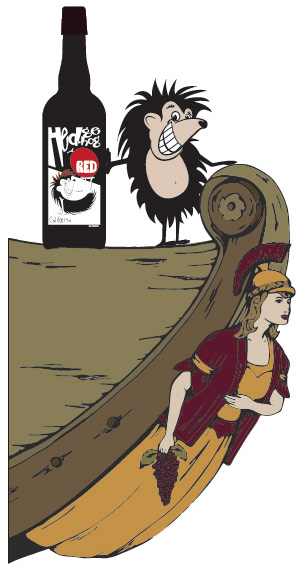 We are also able to ship our wines directly to you through FedEx (Only 
available within California). Shipping fees are waived for any purchases over $100.